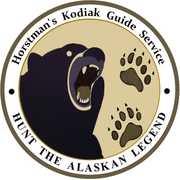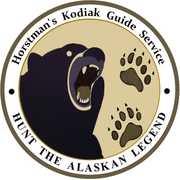 Kodiak Brown Bear Hunting
Kodiak Brown Bear Hunting at Kodiak, Alaska (AK) is a Varmint Hunt.We are hunting 

Bear, Brown Bear and Kodiak Brown Bear

.

Costs from

 $19,500.00

 to

 $20,000.00

.
Description
KODIAK ISLAND IS BIG BEAR COUNTRY, AND WE HAVE TAKEN RECORD BOOK KODIAK BEARS FROM THIS AREA FOR THE LAST 30 YEARS. IF YOU HAVE YOUR SIGHTS SET ON A TROPHY KODIAK BEAR, CHANCES ARE EXCELLENT YOU'LL TAKE ONE HERE. WE AVERAGE 85% SUCCESS AND 100% EFFORT. September , October , November would be the times for hunting. There's also a spring season for brown bear (April and May) (url removed) PHONE: +1(907)942-77-38 WE WILL CONTACT YOU AS SOON AS POSSIBLE. NO INQUIRY WILL GO UNANSWERED IF YOU PROVIDE US WITH YOUR CONTACT INFORMATION. PLEASE UNDERSTAND THAT WE MIGHT BE OUT ON A HUNT AND IT MAY TAKE TIME TO RESPOND.
Pricing Details
Your hunt will include transportation from Kodiak Airports to and from the camp. All lodging, meals, guides, meat and trophy care to the airport. Firearms, backpacks and sleeping bags can also be provided. NOT INCLUDED: Hunting license and tag fees, cost of non-hunting companion, flight to and from Kodiak Island.
Terms & Conditions
Alaska State law (AS 08.54.680 and 12 ACC 75.260) requires a big game Registered Guide-Outfitter to provide a written contract to document services being provided and items for which the client is responsible. A contract shall be delivered to the client within 90 days after receipt of deposit, or before services are provided, whichever is earlier.
Client may only sign contract if the following statement is true. "..My right to obtain or exercise the privileges granted by, a sport fishing, hunting, or trapping license is not suspended or revoked in another state or province."
Delay of client arriving in the field on schedule or departure of client from field before the contract hunt ends will not result in a refund. All deposits and hunt payments are non refundable. All hunt dates are final unless other arrangements are made with the Registered Guide-Outfitter. Harvest of an animal terminates the hunt and a wounded animal is considered a harvest. The purchase of trip insurance is suggested.
When contacting us please be patient. Most of Kodiak is remote and our access to cell and email service can be very limited. We are happy to answer questions regarding our services and our hunts. Be assured we will respond to your emails and messages. Response time may vary from immediate to a couple hours, few days on up to a week in the event we are in remote camp with no service at all.
Mailing Address: Horstman's Kodiak Guide Service P.O. BOX 8286 Kodiak, AK 99615
(url removed) PHONE.: +1(907)9427738
Breakdown
Anchorage International Airport (ANC)
Bear, Brown Bear, Kodiak Brown Bear
Accommodate Disabled Clients?