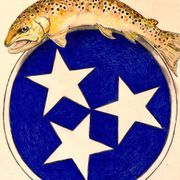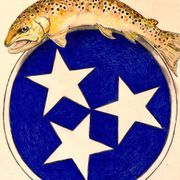 Striped Bass Fishing in Tennessee
Striped Bass Fishing in Tennessee at Bluff City, Tennessee (TN) is a Fishing trip that starts on January until October.We are fishing

Bass and Striped Bass

.

Costs from

$365.00

to

$565.00

.
Description
Streamer fishing for big strippers.
What to Expect
Fighting massive stripers on 8wt fly rods.
Gear & Equipment
8wt fly rods with full sinking lines.
Pricing Details
365 is a half day with snacks. 565 is a jet boat with lunch.
Terms & Conditions
100 dollars at booking we fish rain or shine I will work with you on cancellations if you have a proof of a good reason.
Breakdown
1/2 Day, All Day, Multi-Day
Accommodate Disabled Clients?